Research at Kyushu University
Research Projects and Initiatives
Recent Studies at Faculty of Design
Social Innovation Design connecting Provincial City and World: Building Global Cosmetics Industry Cluster
Professor Yasushi Togo
Chief of Department of Design Strategy Social System Design,Fuculty of Design, Kyushu University
Academic Adviser of AiRIMAQ : Academic Research and lndustrial Collaboration Management Office of Kyushu(Q)
■ Sustainable Development Goals and Social Innovation Design
 The "Sustainable Development Goals (SDGs: 17 Goals)" were adopted by the heads of 193 nations at the United Nations Sustainable Development Summit in September 2015. These goals represent a path for societal issues that we should aim to resolve by 2030.
 However, in regional Japanese cities today, industrial decline and hiring reductions due to population decline, aging populations, and the outflow of the younger generation, are becoming major social issues for solving SDGs. Consequently, regional cities sorely need social innovation design as well as city-branding strategies, aimed at industry creation and clusters, increased employment, and a stop to the flow of young people moving to Tokyo metropolitan cities.
 Then, we would like to introduce the summary of our unique efforts, which is the global cosmetics cluster project aiming to building cosmetics industry cluster utilizing regional resources with the city of Karatsu and the town of Genkai, in Saga Prefecture since November 2013. This project by a industry-academia-government collaboration is aiming to solve the local issues, to form their environment to continue to be abundant in nature, and for sustainable economic and industrial development, and Kyushu university is engaging activities as a supporting member.

■ What is Japan Cosmetic Center?
 The Japan Cosmetic Center (JCC) is an organization established on November 11th, 2013, with cooperation from industry, academia, and government. The JCC is a promotion organ that is founded to bring about "the creation of an international cosmetic cluster to leverage environment- and human-friendly regional resources and outstanding technology," based on a cooperative and collaborative agreement between Cosmetic Valley Association (CV) and Karatsu City. And the CV is the world's largest cosmetic cluster in France incidentally. As of November 2016, there are 170 full member companies and 18 supporting member organizations. Kyushu University also takes part in the JCC projects as a supporting member (JCC Director: Yasushi Togo), and researchers participate from the Faculty of Design, the Faculty of Agriculture, the Faculty of Engineering, and others.

■ Global Cosmetics Industry Cluster Plan
 The JCC's published "Global Cosmetic Cluster Plan" has four cosmetic industrial fields as cores: Beauty, Health Care, Ingredients, and Experience. Through each of those fields, it aims to create an global cosmetic industry that would become a cosmetic industry hub connecting Europe and Asia, with Karatsu and Genkai as starting points but also centering on Saga Prefecture and all of northern Kyushu, and to create jobs. The Faculty of Design, Kyushu University is mainly involved in research activities related to product planning and branding, information design, business model design (global and local value chains), and the founding and planning of cosmetic human resource development agencies.

Aiming for Cosmetics Industry Hub connecting European and Asian Markets


Needed Functions for Building Cosmetics Industry Cluster

Future Agenda to Building Glocal Value Chain of Regional Products

Universities and Research Institutes Network

■ Activities aiming to Realize Plan
 The JCC is working on four projects to implement these plans, including the expansion of international business, the practical use of local resources, the accumulation of affiliated industries, and the consolidation of a cosmetics environment. Specifically, in the "expansion of international business" field, it is entering cooperative and collaborative agreements with Spain, Italy, and Taiwan, in addition to France, and is also building relationships with organizations in many Asian countries. As for the "practical use of local resources," in addition to concluding several contract farmings, it is working on about 20 cosmetic product development projects using local ingredients. Toward the "accumulation of affiliated industries," cosmetics business launches are increasing little by little, and a Kyushu University Graduate School of Design student (Hye-Sook Kwon) started a cosmetics sales/ consulting firm (Cosme de Marisol Co., Ltd.) in Karatsu on June 17th, 2016.
 Through the activities of the JCC, we would plan to work cooperatively with industry, academia, and government on the following: business networking with organizations and enterprises overseas, including France; global market expansion centered on the Asian market; assisting in the establishment of regional trading firms; studying the establishment of cosmetic industry human resource development schools; and researching naturally-derived raw materials and high quality cosmetics product development.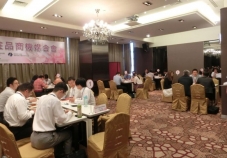 Survey: Innisfree Jeju House in Korea (August 2015)



Survey: Cosmetics Company in Jeju, Korea (August 2015)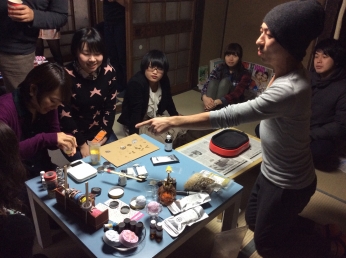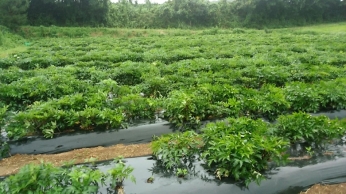 Cosmetics Products utilizing Regional Resources




Policy Studies on Cosmetics industry cluster and Tourism Strategy at The Regional Policy Designer Training Program
Workshop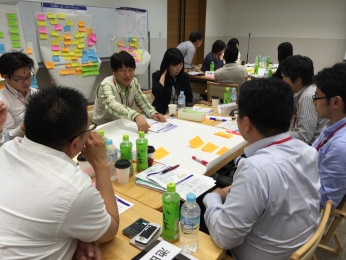 Event Information (JCC Mail Magazine)
http://jcc-k.com/mailmag_index

Inquiries
Chief of Department of Design Strategy Social System Design,Fuculty of Design, Kyushu University
Academic Adviser of AiRIMAQ : Academic Research and lndustrial Collaboration Management Office of Kyushu(Q)
Professor Yasushi Togo
togo(★)kyudai.jp
*Please replace the (★) in the e-mail address with @.