Topics
release date:2016.08.25
Dr. LIU Biao Awarded 3rd Annual Chinese - Japanese Contrastive Linguistics Outstanding Book Award for Young Researchers
Topics
 Dr. LIU Biao, Assistant Professor, Department of Multicultural Society, Faculty of Languages and Cultures, Kyushu University, was awarded the 3rd Annual Chinese - Japanese Contrastive Linguistics Outstanding Book Award for Young Researchers for his book, Anaphoric Demonstratives in the Universe of Discourse (Kyoto University Press, 2015) and attended the ceremony held at Yanbian University in China on August 20, 2016.
 This award is annually given to a researcher for the excellent academic achievements in the field of Chinese - Japanese contrastive linguistics in East Asia, by the International Association of Chinese - Japanese Contrastive Linguistics (IACJCL). The awardee's book has been selected from books published and submitted to the IACJCL in the previous year by researchers who are younger than 45 years old.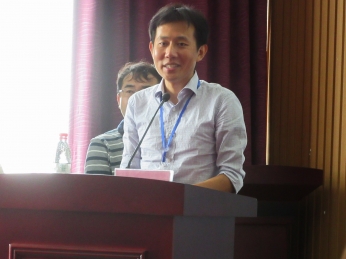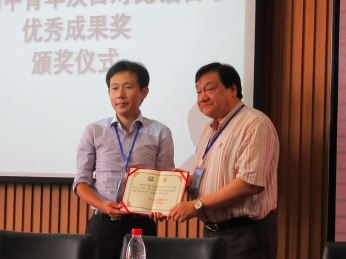 Contact
Media relations: iacjcl★vip.163.com (secretariat of IACJCL)
Research: liu★flc.kyushu-u.ac.jp (Dr. LIU Biao)
Please change ★ to @.