Experience the Cutting-Edge Firsthand
On-campus experiments and demonstrations of research findings show firsthand the advanced technologies that are shaping our future.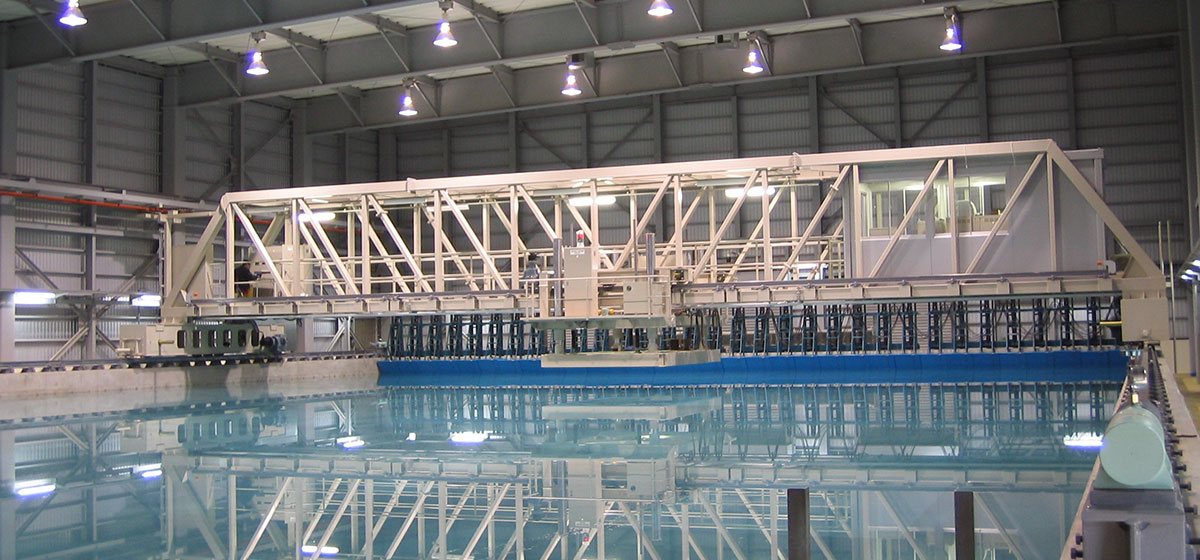 Exploring the Miniature World in Big Detail
The Ultramicroscopy Research Center houses a sophisticated high-voltage electron microscope equipped with an in-column, omega-type energy filter and an SDD-type x-ray detector.
It provides three-dimensional structural analysis of specimens thicker than 1 μm in both materials and biological sciences using electron tomography.
The electron microscope has been used for sample analysis brought back by an asteroid explorer "Hayabusa," it holds the same level of high performance as those used by top-class researchers overseas.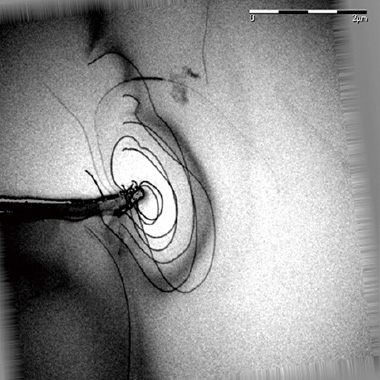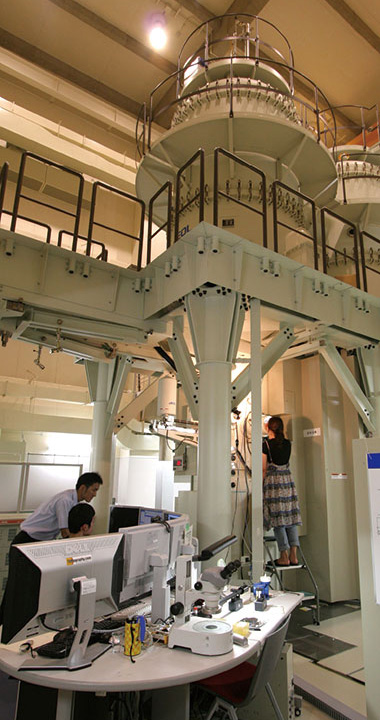 Bus Stop Queue Visualization With "itocon"
A team of students in Professor Yutaka Arakawa's laboratory at the Faculty of Information Science and Electrical Engineering has developed "itocon," a system that provides real-time queue information on bus stops at Kyūdai-Gakkentoshi Station and Ito Campus Center Zone for students and faculty who commute to Ito Campus.
"itocon" visualizes the current queue length in real-time and also provides past queue length data for each departure time at the bus stops.
Based on the past information, commuters can better stagger their commuting hours to avoid peak traffic periods.
Going forward, sensors for measuring queue length will be installed at other bus stops on campus.
Furthermore, the team plans to provide further predictive congestion information to support a shift toward a "new normal" based on information technology.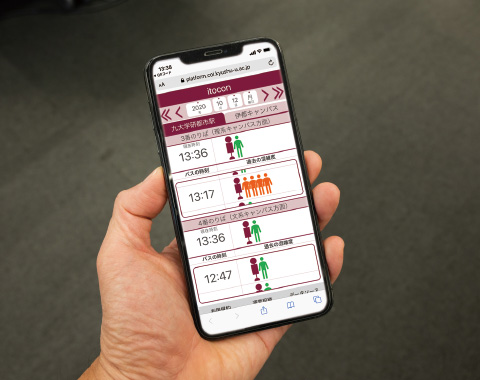 All Aboard the AI BUS
Aimo, a campus shuttle service at Kyushu University, is Japan's first attempt at an on-demand bus service that uses AI to predict optional routes and calculate vehicle locations.
It is also our first full-fledged example of social implementation since the university declared its plans to become a model campus for demonstration experiments.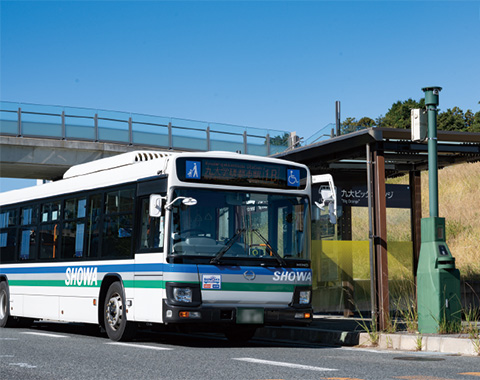 A bus stop with queue sensors installed
The Future of Energy Is Here
Next-Generation Fuel Cell Research Center (NEXT-FC) conducts closely coordinated industry-academia-government collaborative research aimed at full-scale dissemination of next-generation fuel cells.
Pictured below are two fuel cell vehicles and a large 250kW-class solid oxide fuel cell (SOFC) power generation system.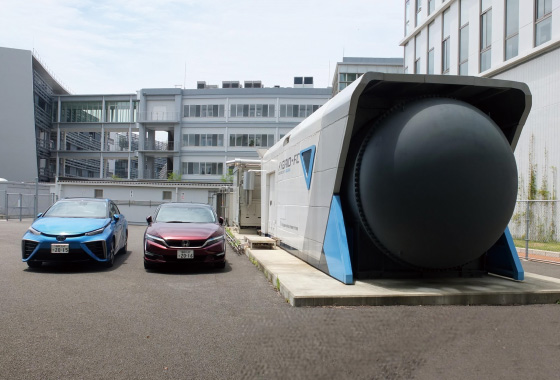 A New Integrated Platform for a New Energy Paradigm
The Kyushu University Platform of Inter-/Transdisciplinary Energy Research (Q-PIT) integrated researchers across different university departments to design a new concept for future energy systems and is working towards a paradigm shift in the way we think about energy for technology, industry, and society.
Exploration of the Sea and Ships on the Ground
The Seakeeping and Manoeuvring Basin / High Speed Circulating Water Channel make Kyushu University unique as the only university in Japan to have two experimental research facilities related to ships and floating bodies.
The ship model basin is one of the largest in the nation, while the water channel can generate very fast flows.