Research in Focus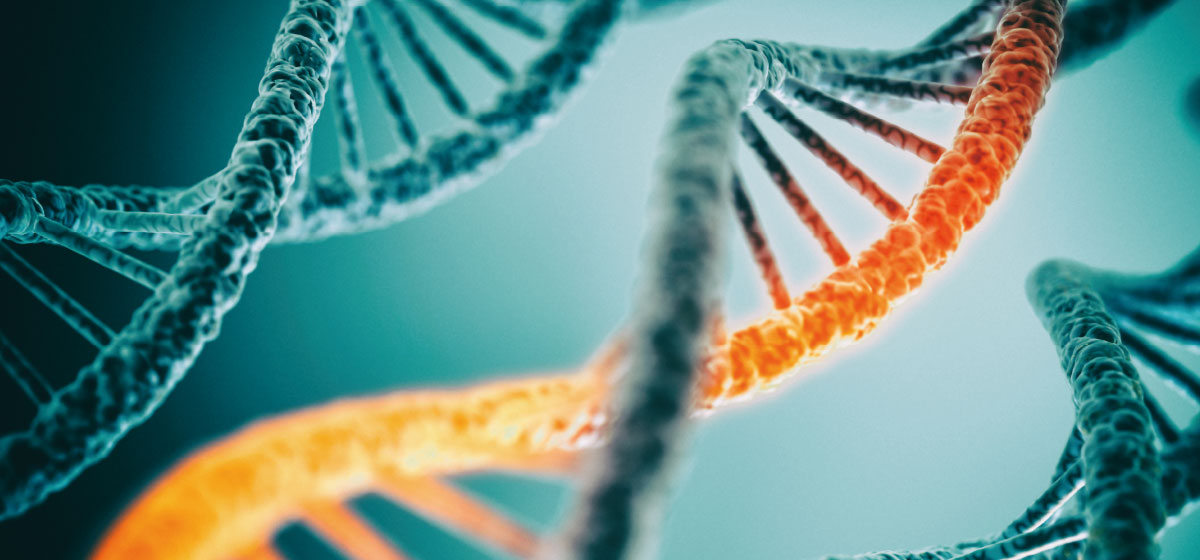 Mr. Crispr's Basic Genome Discovery Linked to Nobel Prize in Chemistry
The 2020 Nobel Prize in Chemistry has been awarded to two researchers for the development of an improved CRISPR/Cas9 gene-editing method.
However, the repeated sequence of DNA that forms the basis for CRISPR technology was first discovered by Prof. Yoshizumi Ishino of Kyushu University's Faculty of Agriculture.
Prof. Ishino discovered unusual DNA sequences while analyzing E. coli genes more than thirty years ago and found that they contained conserved clusters of repeated sequences at regular length intervals.
These specialized stretches of DNA were later named "CRISPR," which, together with accompanying Cas proteins, were revealed to be an adaptive, biological defense mechanism.
This genome editing technology was invented by applying the principles he developed.
"I am delighted that my research has had a hand in making a technology that has been valued for its positive impact on humanity. I believe it's important to stay the course of your research, even if at first you don't know how it will help," Prof. Ishino commented.
His is an excellent example of the extraordinary potential of basic research.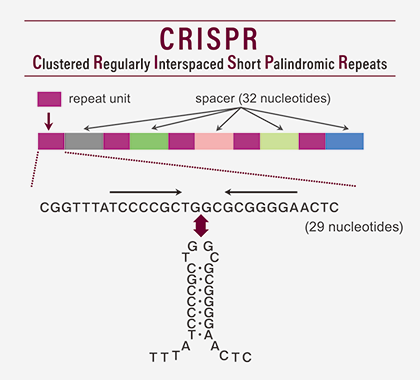 Groundbreaking Organic Materials and Devices for Future Electronics
Highly efficient smartphone screens, roll-up televisions, and ultra-thin lighting panels.
Carbon is making all these electronics possible, and at the forefront of basic research is the Center for Organic Photonics and Electronics Research.
Bringing together experts in theory, chemistry, and physics, Distinguished Professor Chihaya Adachi's team is uncovering how to connect carbon and other atoms to create new organic molecules and electronics with unique properties for applications from organic LEDs and energy storage to lasers and biocompatible devices.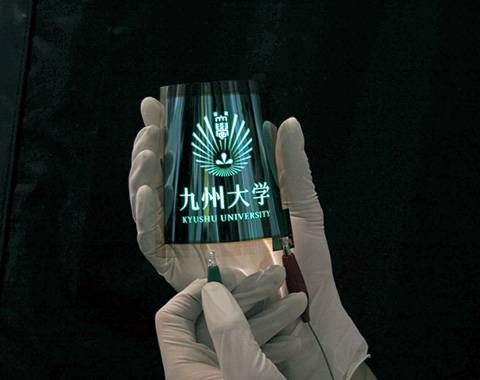 Research Institute of Advanced Electric Propulsion Aircrafts
This institute is researching and developing electric vehicles based on superconducting technology that combines superconducting motors and generators that enable high power.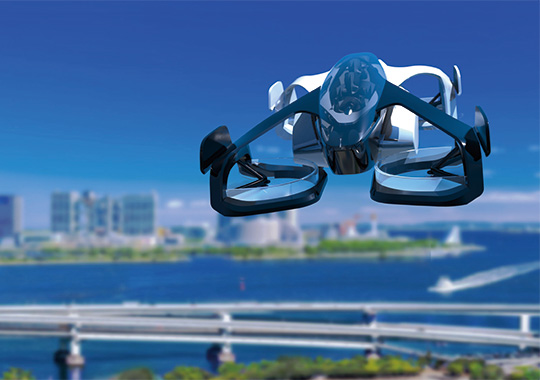 Working Together With Communities to Unveil the Mechanism of Disease
The Hisayama study is a population-based prospective cohort study of cardiovascular disease, dementia, and lifestyle-related diseases in the town of Hisayama in Fukuoka, Japan.
For over 50 years since the study began in 1961, the study has conducted an epidemiological survey to observe all residents in Hisayama aged 40 years and over and has a 70-80% participation rate and over a 99% follow-up rate, producing long-lasting and highly accurate results.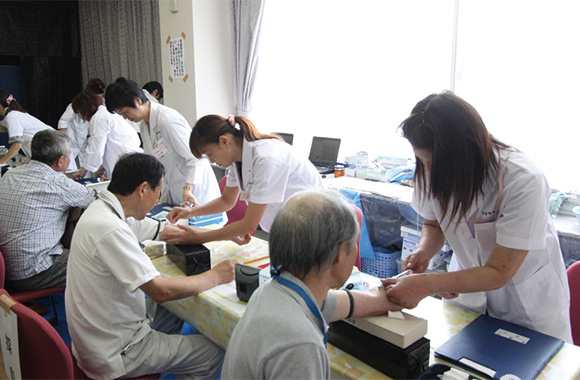 Aiming to improve our health through what we eat, researchers recently found that a soy-derived protein fragment known as a dipeptide, reaches the brain intact after ingestion and improves working and long-term memory in mice treated to simulate Alzheimer's disease. "If these benefits carry over to humans, this could lead us to functional foods to help prevent degradation of, or even improve, our memories," says Toshiro Matsui, professor in the Faculty of Agriculture.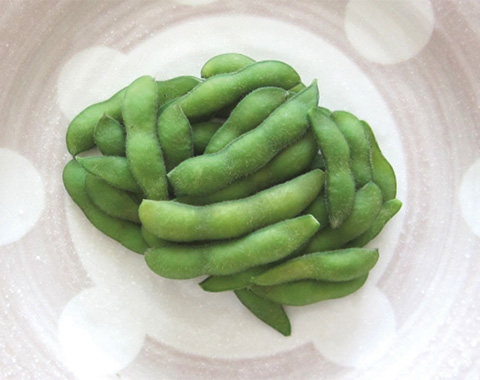 Studying the sophisticated folding of earwig wings, Kazuya Saito, lecturer in the Faculty of Design, and collaborators developed a generalized design method for highly compact deployable structures.
"Using software we created to automatize the design process, we can now apply the most compact wing folding in the insect world to a wide range of applications," explains Saito.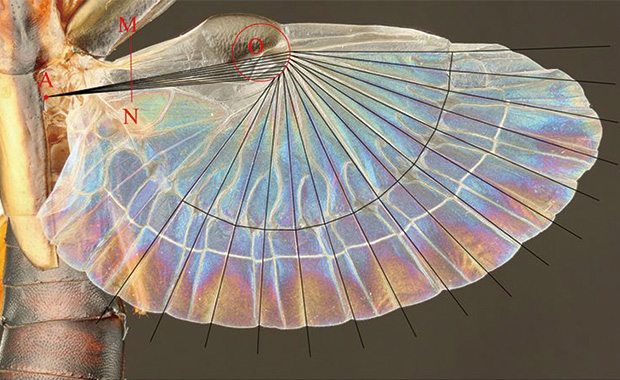 Schematic of the new design method for an earwig-inspired fan shown projected onto the hind wing of an earwig (Proreus simulans). Credit: Kazuya Saito