Topics
release date:2019.07.12
Visiting Prof. Akira Yoshino wins European Inventor Award
Topics
On June 20, Dr. Akira Yoshino, visiting professor of the Research Center for Green Technology, was awarded the European Inventor Award (Category : Non-EPO countries) in Vienna in recognition of his basic patents for the lithium-ion battery (EP 2063435, EP 2063436) filed during his tenure at Asahi Kasei Corporation.

He is the third-ever Japanese researcher to receive this honor and the first since Professor Sumio Iijima of Meijo University, inventor of carbon nanotubes, in 2015.

Besides receiving the European Inventor Award, Prof. Yoshino also won the 34th Japan Prize in 2018. (https://www.kyushu-u.ac.jp/en/topics/view/287)

He will deliver a keynote lecture on the second day of the 45th Symposium on Solid State Ionics in Japan (Chair: Prof. Tatsumi Ishihara, https://www.ssi-j.org/symp/ssij45/index.html) at Shiiki Hall, Kyushu University on November 26th-28th, 2019.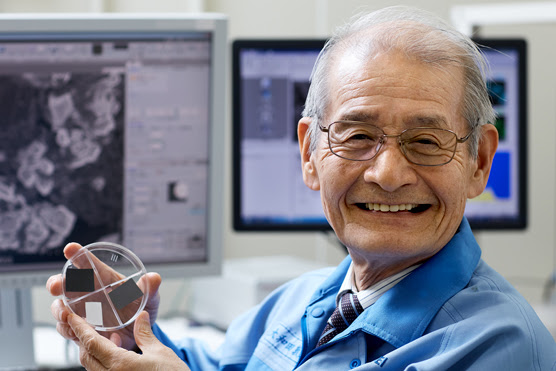 Contact
Professor of Research Center for Green Technology, Shigeto Okada
Mail: s-okada★cm.kyushu-u.ac.jp
Please replace ★ with @