Feature Articles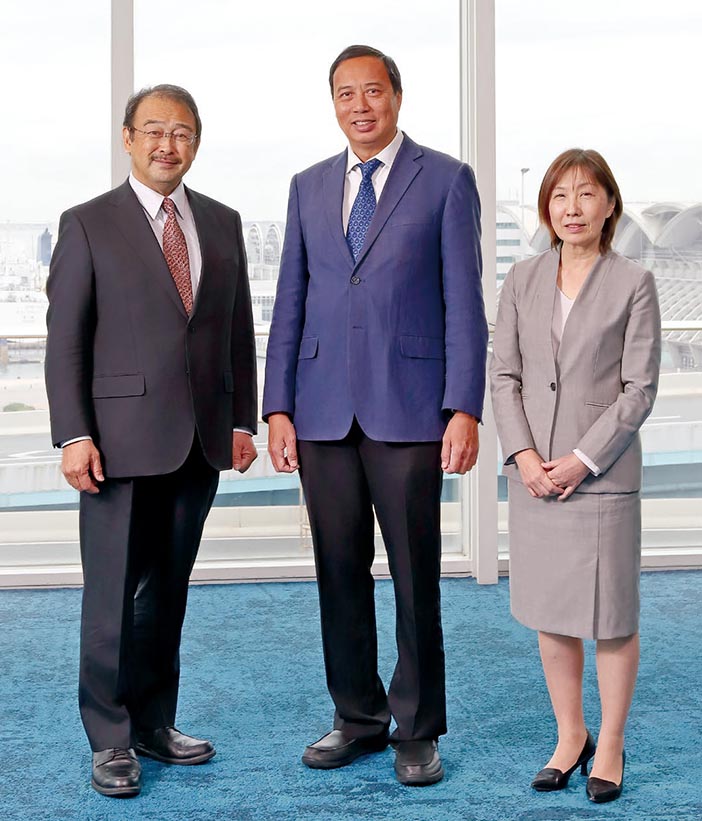 The Age of the Global Campus
What role will universities be expected to play in the future?
The Age of the Global Campus
What role will universities be expected to play in the future?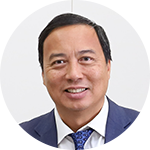 Andrew Wee
Vice President,
National University of Singapore
(University and Global Relations)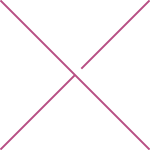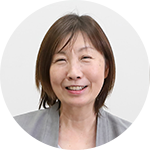 Kaoru Tamada
Vice President,
Kyushu University
(Student Support & Gender Equality)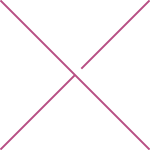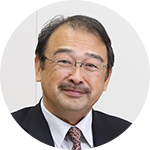 Koichiro Watanabe
Vice President,
Kyushu University
(International Student Center)

The Globalization of the Campus
Watanabe  At this year's summit, we believe that from a reputation management point of view, it means a great deal for our university to share its efforts with the wider world, especially as the hosts of QS-APPLE 2019.
Wee  I agree.
Watanabe  The location of this year's summit was held away from Kyushu University's new home at Ito Campus, which is located just west of Fukuoka City proper. It was just completed in 2018 and is now the largest university campus in Japan after more than 10 years of planning and construction.
Tamada  You have visited before for our science and technology networking event, but will you have a chance to visit Ito Campus this trip, too?
Wee  I remember it being such a beautiful campus. I'm hoping I'll have time to visit again while I'm here.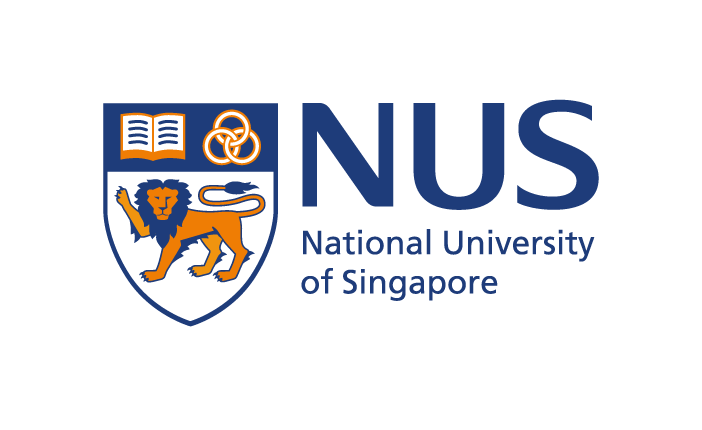 National University of Singapore (NUS)
NUS is a comprehensive national university founded in 1905. The school has 17 faculties, 29 research institutes spread across its three campuses at Kent Ridge, Bukit Timah, and Outram. NUS is engaged in a number of exchange and double-degree programs with universities around the world. In this year's QS World University Rankings, NUS came in 11th globally and 1st in Asia.
Watanabe  Thank you so much.
To start with, could you share your thoughts on what people find appealing in NUS?
Wee  Our location in an international city like Singapore definitely allows us to attract global talent to our faculty body.
Watanabe  It seems that the launch of Yale-NUS College helped accelerate the internationalization of your school, though differences in educational systems must have created challenges in running joint educational programs with a university overseas. Could you share some things you have learned since its launch?
Wee  Yale-NUS College has already seen three classes graduate since we welcomed the inaugural class of students in 2013. Half of our current students are international students and come from 70 different countries. And while it's operated jointly with Yale University, Yale-NUS provides an entirely unique curriculum.
Well, we completed a university town campus similar to Ito Campus and we have four residential undergraduate colleges, Yale-NUS College, and graduate student dormitories. There are also plenty of facilities where international students can interact with other students.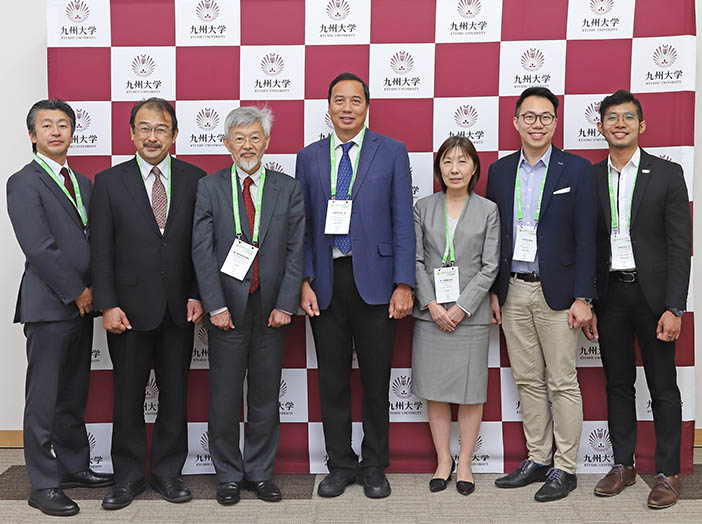 Experiences abroad will form the foundation for your future career.
-Vice President Wee
Experiences abroad will form the foundation for your future career.
-Vice President Wee
Tamada  What was it like when Yale-NUS College first opened?
Wee  Singapore didn't have any liberal arts colleges at the time, so NUS began communicating with several US colleges where there is a strong liberal arts tradition. That communication resulted in an understanding between the then presidents of NUS and Yale University.
Tamada  Lately, liberal arts education is gaining more and more momentum. How was it at the time?
Wee  At the time, emphasis was placed more on developing students' critical thinking skills, but recently the focus has shifted from professional education to core skills education, and people are looking more at liberal arts courses.
What Diversity Looks Like on the College Campus
Tamada  Has NUS faced any issues as its campuses become more and more international?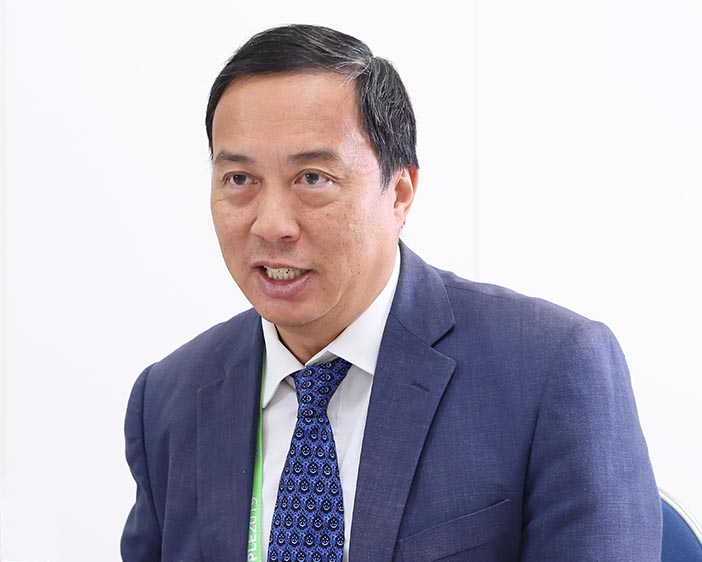 Wee  At the graduate school, we have a lot of international students, and since many of them tend to spend time together with fellow students from their home country, we encourage them to interact more with local students. For example, we have homestay programs for international students and a buddy system where volunteers plan activities to get to know new people and build new friendships.
Watanabe  We have a similar buddy system here at our university, but unfortunately few Japanese students express interest in volunteering.
Wee  For us, most of the buddy system volunteers are students who have studied abroad before, so you could try encouraging students to study abroad for themselves.
The experience of being an exchange student plays a significant role in contributing to the development of the university and the international community.
-Vice President Tamada
The experience of being an exchange student plays a significant role in contributing to the development of the university and the international community.
-Vice President Tamada
Higher Education in Singapore
Watanabe  Could you share a little more about higher education initiatives at NUS and across Singapore? In the many years I've worked on developing double-degree programs, we have had to overcome any number of challenges. For starters, you must collaborate to figure out an accredited degree that works for both institutions. You also have to teach students both the academic content and the international competencies they will need after graduation. And you have to do all of this in the limited span of their time at university.
Wee  Before 2006, we were not yet an autonomous university, which meant that all programs required approval from the Singapore government. Since then, we've become autonomous, so we no longer require approval from the government. After internal deliberations, our decisions go to the university senate for approval. All faculties have Faculty Curriculum Review Committees (FCRC), and we regularly conduct inspections of the university as a whole. The double degree program is overseen by the curriculum committee and determined by the university senate, so no external approval is required. One of the challenges we face is that the committee sets the necessary guidelines, but we cannot see the results until the program finishes.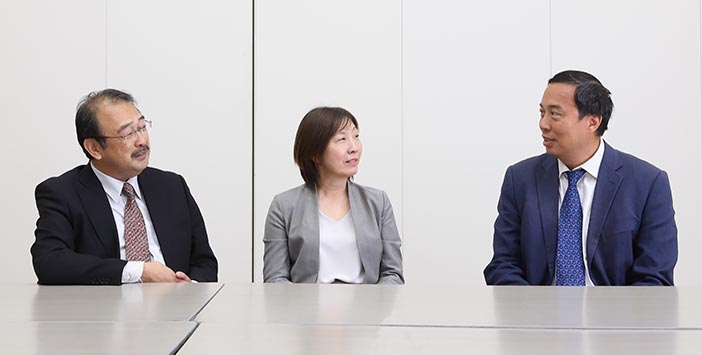 Meaningful Study Abroad
Watanabe  I studied the geology of the Himalayas in a university in India for about a year when I was at graduate school. I learned that if you have varied experiences in different environments, you can expand your horizons significantly, which is one reason why study abroad is considered so important at Kyushu University. In 2014, the government launched the TOBITATE! (Leap for Tomorrow) Study Abroad Initiative, and we also have support from companies that want students to gain a global mindset. In fact, a total of around 150 students from Kyushu University have been TOBITATE! scholarship recipients. How does NUS think about study abroad for its students?
Wee  Study abroad is indeed extremely beneficial for students. While studying abroad is not compulsory at NUS, it is strongly recommended. We currently have an agreement with Kyushu University that lets students transfer one semester's worth of credits obtained during their study abroad here in addition to a short-term summer study abroad program. We also have financial aid set aside for low-income students so that we can achieve our goal of making sure every student at NUS has the opportunity to study abroad.
We also have an entrepreneurship program called the NUS Overseas College, which is designed to allow students to experience internships at a startups for up to one year in twelve regions around the world and start their own business upon returning to Singapore. There are currently 300 participants, but our goal is to grow this number to 600. NUS additionally requires students in the fields of engineering and computer science to intern for at least one semester in Singapore or abroad as part of our undergraduate internship program.
Ideally, university exchange goes both ways.
-Vice President Watanabe
Ideally, university exchange goes both ways.
-Vice President Watanabe
Japan as a Study Abroad Destination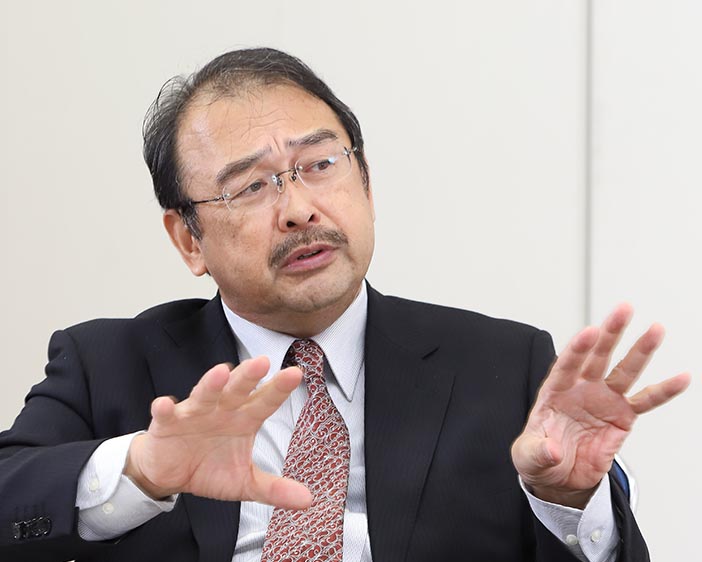 Watanabe  NUS is a very popular study abroad destination for Kyushu University students, with 27 students from Kyushu having studied at NUS in the past six years. At this year's Summer in Japan program, we received 5 students from NUS which we were very pleased about because, ideally, university exchange goes both ways. What do you think we can do to become a more attractive study abroad destination?
Wee  I think Japan is already a popular study abroad destination for its cultural appeal and advanced technologies, so I think that programs in these areas are attractive for many international students.
Watanabe  Our short-term study abroad program aims to integrate both culture and technology. Northern Kyushu boasts high-technology industries such as robotics, so we hope that Kyushu University comes across as a desirable study abroad destination for NUS students interested in these areas.
A Message to Students Studying Abroad
Tamada  Students who study abroad through an exchange program and who earn a degree from both universities through a double degree program play a significant role in contributing to the development of both universities and the wider international community.
Wee  I agree. The end of a study abroad program is not the end of a student's connection to their host school. It is crucial to maintain that connection. NUS also offers continuing education courses for alumni, so once admitted to NUS, you retain the ability to enroll for a course to upgrade yourself for 20 years after graduation.
Watanabe  Prof. Tamada, your friendship with Prof. Wee is still alive and well many years since you were at NUS.
Tamada  Yes, I participated in an international program at NUS, where I met Andrew and advised a student together with him. That student later went on to study abroad in Japan for their doctoral program. Since I began teaching at Kyushu University, I have encouraged the proactive exchange of young academic faculty between Kyushu and NUS.
Wee  Prof. Tamada is an essential bridge between NUS and Kyushu University.
Watanabe  What a beautiful friendship. Lastly, could you say a few words to students who are going to study abroad?
Wee  I myself studied in the UK when I was 18 years old. When you study abroad, you are exposed to different cultures and customs, which teaches you how to be independent. That's one reason why I hope more Japanese students will study abroad.
Tamada  Going abroad, you really experience just how wide the world is and how diverse its cultures are. Just as you mentioned, studying abroad is one of the best ways to grow as a person.
Watanabe  Thank you for coming today. We hope you enjoy your stay in Fukuoka.
This discussion took place November 27, 2019, at the Fukuoka International Congress Center. All titles and positions are those at the time of the discussion.

This article first appeared in the Jan. 2020 issue of
Kyushu University Campus Magazine
(
九大広報
), the university's quarterly Japanese-language magazine.
View the full issue online
for more information in Japanese about the recent happenings at Kyushu University.