Kyushu U jumps to 124 in QS rankings
Up eight places since last year, the university moves closer to breaking into the top 100
Release date: 2020.07.02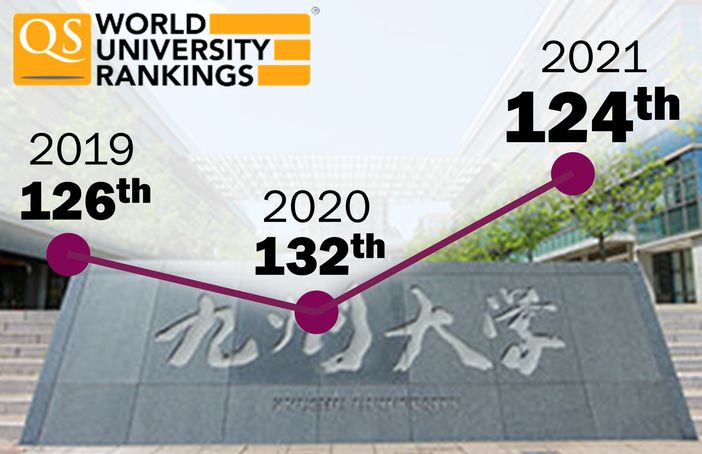 In the QS World University Rankings 2021 announced on June 10, Kyushu U jumped up eight spots from last year to number 124.
Largely propelling the rise is a greater confidence among employers that they are hiring a competent, innovative, and effective graduate when choosing someone with a degree from Kyushu U, as is indicated in this year's employer reputation index.
Incidentally, Kyushu U was ranked first overall last year in a domestic survey conducted by Nikkei HR and Nikkei Inc. on the employability of graduates.
The improvement in global rankings is confirmation that the university's internationalization efforts have paid off outside Japan as well.
Read more about the rankings on the QS Top Universities website, and visit the Global Gateways website to find out more about the degree programs offered by Kyushu University.