At Kyushu University, the health and well-being of our students, faculty and staff and all members of the community is our top priority. However, the current outbreak of the novel coronavirus (COVID-19) is fundamentally changing the way of life we have been accustomed to. This page is meant to convey all the latest and appropriate information about COVID-19 and the University's response to it.
Note: Links marked with
F
are accessible only to faculty and staff and those with
S
to students, faculty, and staff. To view these links, please first
log in
.
2020.06.25
Message from the President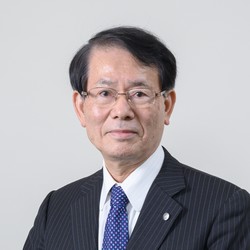 Chiharu Kubo
President, Kyushu University
 Since Kyushu University has implemented its university restrictions in April, all of our students, faculty, and staff have been greatly inconvenienced by the restrictions imposed on their movements. Under these circumstances, work and study have been very difficult. Despite the recent lowering of the restriction level and partial relaxation of restrictions, our education, research, and administrative activities have been anything but normal. I want to thank you all for your continued understanding and cooperation during these uncertain times. I also want to take this opportunity to express my sincere gratitude to the medical professionals at Kyushu University Hospital for their dedication and tireless work on the front lines of this pandemic. Thanks to the cooperation and efforts of each and every member of our university community, we have managed to keep infections from spreading throughout the university community
 Thursday, June 25, marks the first day of the summer semester. As previously announced, starting today, we are lowering the level of restriction to, "Level 2: Restrictions (Low)" as detailed in the, "Kyushu University Guidance for Preventing the Spread of the Novel Coronavirus Disease (COVID-19)."
Latest news
2020.06.25
2020.05.29
2020.05.28
2020.05.21
Kyushu U Guidance Level
Restrictions (Low)
Research
Minimize time
in laboratory
Extracurricular Activites
Refrain from
activities
Administration
Recommended to work from home
0


Normal

1


Partially Restricted

2


Restricted (Low)

3


Restricted (Medium)

4


Restricted (High)

5


Suspended
0


Normal
1


Partially Restricted
2


Restricted (Low)
3


Restricted (Medium)
4


Restricted (High)
5


Suspended
Preventing the spread of infection
All of us should be aware of the following in order to prevent the spread of infection and decrease your risk of infecting yourself or others:
Hand hygiene
Wash your hands often with soap (This is especially important when you get home, before and after preparing food, and before eating.)
Use alcohol disinfection regularly.
Do not touch your eyes, nose, or mouth without washing your hands.
Cough etiquette
Wear a mask properly (in the appropriate manner to cover your nose and mouth.)
If you don't have a mask, instead of using your hands to cover your mouth when you cough or sneeze use a handkerchief or your sleeves.
Going out
Refrain from going out unless unavoidable.
Avoid crowds
Wash your hands, gargle and disinfect your items with alcohol on your return.
Ventilation
Let some air in and make sure there is proper ventilation in your room.
Healthcare management
Get enough sleep and maintain a healthy diet.
For more details, please refer to the "Preventing the spread of infection" flyer.
Please take a look at these videos.
What we can do to prevent the spread of the novel coronavirus
Associate Professor Masaki, Kyushu University
Science to Prevent New Coronavirus Infection: An Introduction
Professor Emeritus Yahara, Kyushu University
World Health Organization (WHO) - Novel coronavirus (2019-nCoV) [in Japanese]
Currently only people related to the University (students, faculty, people working at the campuses or having appointments with faculty members or subcontractors specified by the University) are allowed to enter the premises.
This restriction does not apply to Kyushu University Hospital and Ito Clinic.
Related Notices
Related Links
Off-campus facilities status
Information about off-campus facilities, The Open University of Japan Fukuoka Study Center, Nishijin Plaza, the Nihonbashi Satellite, the Kuju Joint Training Center, the Tokyo/Osaka/Hakata Station Offices and the Law School.
Related Notices
Overcoming COVID-19
Let us introduce some examples of our studies and initiatives we have done to overcome the current situation with the novel coronavirus.
Professor Yutaka Arakawa and Assistant Professor Shigemi Ishida from the HumanoPhilic Systems Lab at ISEE, along with the Center of Coevolutionary Research for Sustainable Communities have developed a new system called "itocon" for the New Lifestyle that gives you information about congestion at bus stops to make students' and faculty members' staggered commuting easier to the Ito campus.
Details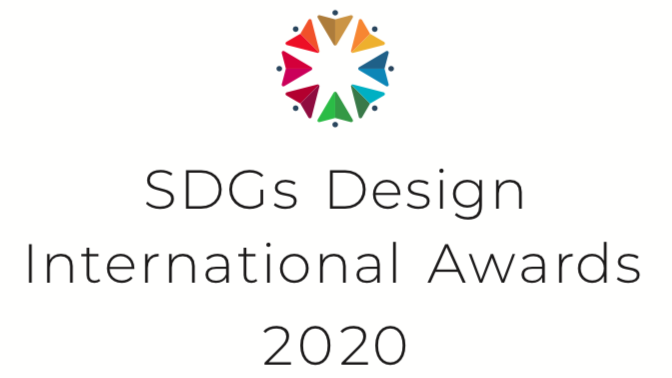 To overcome the global crisis caused by COVID-19, design innovation is necessary. The SDGs Design International Awards 2020 is focusing on solutions for issues related to the pandemic and will recognize outstanding ideas collected from students all over the world.
Details
Past notices from Kyushu U
2020.06.02
2020.05.20
2020.05.19
2020.05.18
2020.05.07
2020.04.30
2020.04.28
2020.04.24
2020.04.07
2020.04.06
2020.04.03
2020.04.01
2020.03.30
2020.03.26
2020.03.25
2020.03.23
2020.03.20
2020.03.19
2020.03.18
2020.03.13
2020.03.12
2020.03.11
2020.03.10
2020.03.06
2020.03.05
2020.03.04
2020.03.03
2020.03.02
2020.02.28
2020.02.26
2020.02.21
2020.02.20
2020.02.17
2020.02.12
2020.01.30
2020.01.28